2022

Thursday 16.06.2022
New tour is coming up… plans in the making soon to be announced
#newweird
#newwave
#postpunk
#postrock
#postpunkmusic
2020~2021
Latest News: see; facebook.com/sofiahardigmusic
2019
Latest News: see also; facebook.com/sofiahardigmusic
Friday 15.11.2019 at 15-16: Swedish Broadcasting; P4 Radio Malmöhus Sofia Härdig is playing LiVE in the radio Channel P4 Malmöhus Balzargatan 16 together with John Essing! Interview and live in the studio at 15:00-16:00! Tune in some LiVE studio music! Claes Olson Comedia Photo: Jeanette Andersson Costume: Ellen Krantz, Sophie Ljungblom. So, You can both See And Listen P4 Radio Malmöhus
11.09.2019
Premiere today and great review for INFATUATION at Brittish site It's All Indie! 'Squalling guitars signify Härdig's chaotic presence, while chugging bass parts pave the way for her intense vocals. Having produced and played the entirety of the album, the Swedish-native's eccentricity shines through her Siouxsie and the Banshees-esque vocals on her latest cut, giving us a preview of what to expect from the new record entitled 'THIS BIG HUSH'. John Essing Anne Marte Eggen Joakim Lindberg Johannes Stjärne Nilsson Jeanette Andersson Mimi Svanberg Tambourine Studios Mystic Sons Snowhite Snowhite Grant Box Comedia
05.09.2019
Woohoo! Pre-save and preorder the new Single INFATUATION out on Wednesday! John Essing Anne Marte Eggen Knut Finsrud. Beautiful cover by Johannes Stjärne Nilsson and beautiful picture by Jeanette Andersson Mixed and mastered by Joakim Lindberg produced by me Elektronmusikstudion EMS Stockholm Tambourine Studios Mathias Schlegel Comedia Claes Olson Mystic Sons Grant Box Snowhite Snowhite.
03.09.2019
RELEASES: NEW SiNGLE OUT 11 SEPTEMBER 2019 ! iNFATUATiON.
26.08.2019
This Autumn there will be a series of singles releases leading up to the release of my new album This Big Hush. I've kept a long time in the shed Elektronmusikstudion EMS Stockholm producing it, I play guitar synth, vocals, percussion, and more John Essing [bob hund] Guitar, Anne Marte Eggen Bass and Knut Finsrud drums. One single has already been released and that is SILENCE feauturing Martin Rössel from dom dummaste on piano. Mixed and mastered by Joakim Lindberg cover by Johannes Stjärne Nilsson photo by Mimi Svanberg Mystic Sons
04.07.2019
If you are following me here, it would be lovely if you also followed me on Spotify! See you there for all the new singles and music soon to be up there! Don't miss out! John Essing Anne Marte Eggen Martin Rössel Mystic Sons Border Music Distribution Broken Silence Solaris-Empire Solaris Empire Comedia Claes Olson Joakim Lindberg
20.06.2019
I am so happy that I got to meet Patti Smith last night. It was nervous to read to her her own words from people have the power. She listened with a warmth and intensity that washed my nervousness away and left was the words and the connection between us. She wrote her name and People have the power in my notebook, with my lyrics, to thank me. I read the motivation to her for getting the Joe Hill prize. She lives and breathes through her art the values that he died for. Solidarity Equally, brotherhood, sisterhood, freedom, and hope -#pattismith #joehill #joehillmusicawards #backstage #stockholm #waterfront #stockholmwaterfront #sofiahärdig #sofiahardig #claesolson #comedia #jeanetteanderson #aronmattson
Photo by; Aron Mattsson Sofia Härdig Patti Smith Joe Hill Jeanette Andersson Claes Olson Comedia Stockholm Waterfront Congress Centre
13.06.2019
Tonight! Lovely Snotty Seaside in Stockholm! I'll be on at 20:30! Hope to see You there!
09.05.2019
This Saturday me and John Essing will be Dj:ing at Timebar in Stockholm! Johan Risberg and Rickard P. Stumm are also Dj:ing!
12.04.2019
So Saturday 3rd May 2019 it's going to be a party! I am playing at Inkonst in Malmö. SMiSK and L.T. Fisk are playing as well! What a night!! Also, it will be the release of the first single SiLENCE from my upcoming album! John Essing Guitar, Anne Marte Eggen bass, Knut Finsrud drums, Martin Rössel Piano. And me vocals, guitar, synths, percussion, and production. Mixed and mastered by Joakim Lindberg. Photo by Mimi Svanberg. READ MORE: LiVE...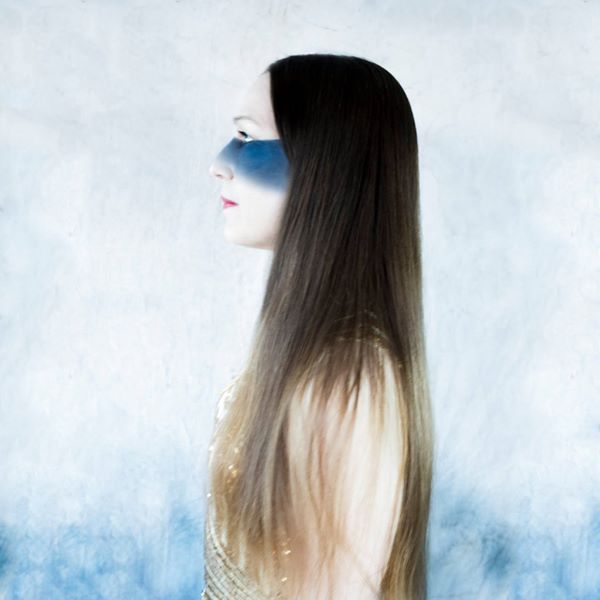 09.01.2019
Working at the finishing mixes with Joakim Lindberg and it turns out so good mister John Essing himself can't help but dance! Look out for a new album coming out this year! Anne Marte Eggen bass Knut Finsrud drums Martin Rössel piano John Essing guitar. And me I am all over the place; voice, guitar, synths, percussion, arrangements, production. #Hansi Friberg.
02.01.2019
What is she building in there? I've been pretty quiet here the last couple of months. I've been locked into the studio day and night in the making of a new album. Listening back to the first couple of mixes. And yes it was very worth it! Look out for a new release coming this year that I am very excited about! It sounds ooooooohhhh #John Essing #Anne Marte Eggen #Knut Finsrud #Martin Rössel #Joakim Lindberg #Hansi Friberg #Elektronmusikstudion #EMS #Stockholm.

2018
15.11.2018
MY WEEK in She Makes Music! Mystic Sons Birds Will Sing For You #Solaris Empire #Solaris-Empire #John Essing #Hansi Friberg #Broken Silence SheMakesMusic-uk.tumblr.
11.11.2018
More German attention for the album Changing The ORder Bleistriftrocker loved HELLACOPTER! "Made in long winter nights on the computer and recorded in the studio with a handful of radiant guests" BleistiftRocker.
01.10.2018
US attention on ILLUMINATE. Featured in Skopemag.com "Sofia Härdig's radiant new single, "Illuminate," is a fitting addition to the 80's-themed Drive soundtrack." SkopeMag.
19.09.2018
Great review of MY WEEK in international Music News"Sofia's latest track embodies the post-punk sound similar to that of The Cure and transforms it into a unique sound of her own. The track, on which Sofia's commanding voice echoes over a thickly layered instrumentation of distorted guitar and electronica-inspired synthesizer, is best listened to with the volume up."
27.08.2018
"Swedish Sofia Härdig explores Darkness in creative visual for 'Illuminate'" ILLUMINATE video directed and shot by Stefan Sundlöf in Dubiks John Essing Mats Hellquist Hansi Friberg Birds Will Sing For You Mystic Sons Solaris-Empire Solaris-Empire Border Music Distribution Broken Silence. Dubiks.

19.08.2018
ILLUMINATE first out in Kirkuss Radio Solaris Empire Lounge - Radioshow Solaris-Empire Solaris-Empire Broken Silence Mystic Sons Birds Will Sing For You Hansi Friberg Bernd Harbauer John Essing #changingtheorder #sofiahärdig #jarihaapalainen. SoundCloud
20.07.2018
Last nights gig at the Danish embassy was fun! Thanks to everyone that came and to Berlin Soup! Now I am on my way to Bremen to play at the lovely elo.bar tonight! Looking very much forward to seeing the crew att elo bar again! . Facebook
21.06.2018
Great review in Crack Magazine UK "This Swede has collaborated with everyone from Grammy Award winners The Hellacopters to Yoshimi from Japanese noise-rockers Boredoms and is noted for pushing the experimentation envelope. And she's pushing it on her new album, but still doing what she does best and that's combing electronica with plenty of rock elements with dark wave synths imbued with plenty of judder. And she's just as happy slowing the pace and upping the atmospherics as she is ramping up the BPMs." READ MORE.
2017
31.12.2017
Happy New Year! A year that started with the nomination to composer of the year by Manifestgalan and SKAP, and ends with the finishing mixes of the coming album that will be released 20.04.2018! Thank you everyone! Photo by Lisa Fjellman and Anna Lönn Franko.
21.12.2017
RELEASE DATE FOR THE NEW ALBUM: CHANGiNG THE ORDER 20.04.2018! Photo by Jessica Nettelbladt Lejoni Produktion John Essing and Sofia Härdig, Jessica Nettelbladt and Lejoni Produktion.
15.12.2017
More teasers of what to come next year... New album will be out in April 2018. And there will be a couple of singles and videos leading up to that. So coming soon! Here photo by the amazing documentary filmmaker Jessica Nettelbladt Lejoni Produktion. Do check out her films like MONALISA STORY [nominated for Guldbaggen] and Jag Är Min Egen Dolly Parton. Solaris Empire Bernd Harbauer.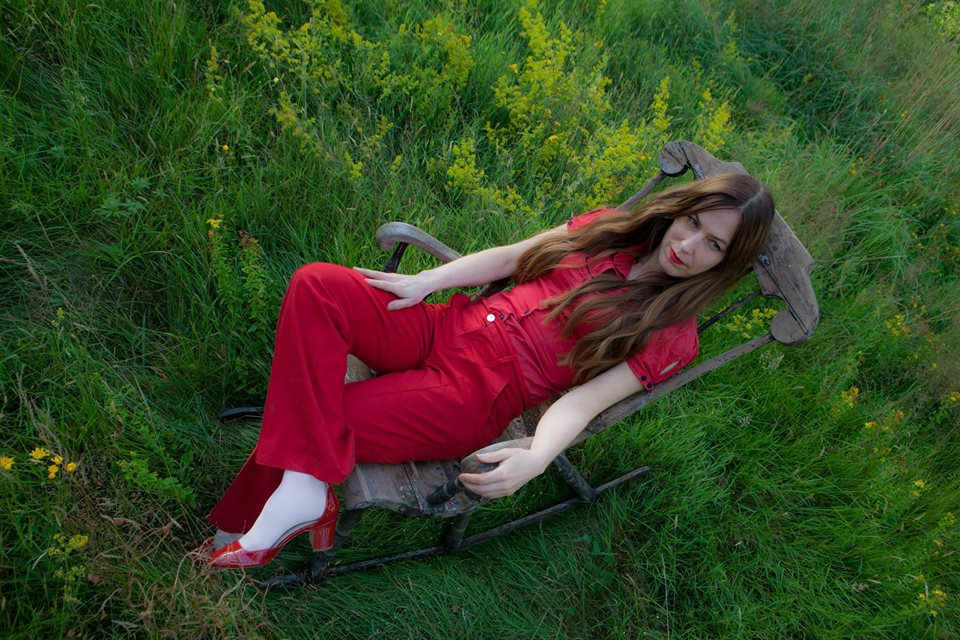 08.12.2017
New single iLLUMiNATE soon to come! Photo Jessica Nettelbladt Lejoni Produktion cover by Johannes Stjärne Nilsson. With John Essing, Mats Hellquist, Simon James Phillips, Johan Theorin and Bernd Harbauer. Solaris Empire.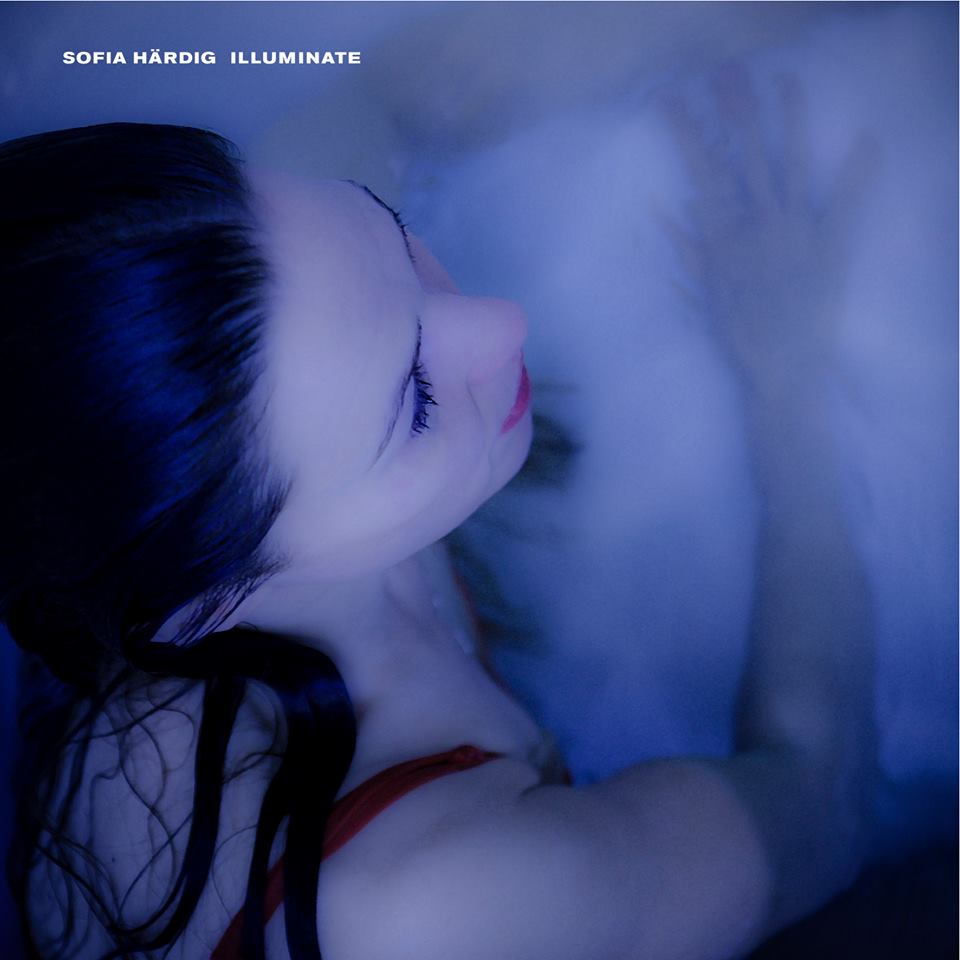 2016
Upcoming Releases 29.04.2016 SP: Streets. 29.04.2016 EP: Live Sentences.
28.10.2016 NEW ALBUM: And The Street Light Leads To The Sea.

Sofia will release a new album, "And the Street Light Leads to the Sea", 2016.
This time recorded with a band in Tambourine Studios in Sweden.
Produced by Sofia Härdig, John Essing and Damian Press. Mixed by Damian Press in Berlin.
Look out for uppcoming single and video releases!

I am happy to announce that 2016 will include tours to Croatia, Russia, Italy, Germany and some more to come!
Also there will be a new release end of April! And yet a another record is on it's way that Sofia has been
working with parallel to this spring release. An Exciting 2016 coming up!
Sofia Härdig will perform at Supermarket Artfair 2016 in Stockholm 23.-24. April.
Sofia will also play at Malmö Live with Supersilent 25. April. And she is doing shows in Croatia 13.-15. May 2016.

News 29.04.2016

Today The new EP is being released! Also the album from 2013 is getting some attention!
"Great experimental rock from Sofia Härdig at the album 'The Norm Of The Locked Room"
News 06.04.2016
Cananda also likes the single play!
KingstonMusicReviews.CA
News 04.04.2016
Interview in A Tune For You!
After more than a decade in the electronic sound world service is Sofia Härdig now back with new material. On 29:th of April, the EP comes...
'Efter ett drygt decennium i den elektroniska ljudvärldens tjänst är Sofia Härdig nu tillbaka med nytt material. Den 29 april kommer EP:n..." ATuneForYou.DinStudio.SE
News 04.04.2016
French Attention! STREETS Featured in RKC - Radio Kaos Caribou; "Sonorously howling, strong&ethereal sonic suspense".
News 04.04.2016
More Australian attetion for STREETS, featured in Music Injection!
SOFIA HÄRDIG releases 'Streets' – New Single
Out 29:th April 2016 "Sofia Hardig doing exciting things … beneath the surface bubbles Sonic Youth .. combine the blue-bottomed vocal rock…
MusicInjection.COM
News 02.04.2016
STREETS featured in french radio tonight RKC - Radio Kaos Caribou radio show tonight 11pm!
News 01.04.2016
And Spain likes STREETS too!!! TheConcertInConcert.COM
News 01.04.2016
Very nice review from UK on the single STREETS
"Hailed as "the rocktronica queen of experimental music" in her native Sweden… Now, ready to take the rest of the world by storm, she has shared her latest offering. Filled with screeching guitars and throbbing beats alongside the stunning, raw vocals of Hardig, 'Streets' is a gritty, anthemic creation which will suck you into its intense energy. With shades of Alison Mosshart, or Karen O, Hardig has proved herself to be an innovative artist worthy of her royal title." Check out some of our favourite new tracks from Brodka Franky Flowers The Posies and Sofia Hardig 👉
READ MORE. READ, HEAR & SEE MORE.
News 01.04.2016
STREETS gets attention in purple revolver!
The multi-instrumental Sofia Härdig is the latest example of another world class Scandinavian export that's been dominating the music scene for a while now. PurpleRevolver.COM
News 01.04.2016
Great review of new single STREETS coming in from New York! "Singer/songwriter and multi-instrumentalist Sofia Härdig is part of a growing list of Swedish artists, who have received both regional and international attention; in fact, in her native Sweden, Härdig is considered "the rocktronica queen of experimental music."… the EP's first single "Streets" possesses an urgent and raw grittiness as slashing guitar chords, squalls of feedback, a throbbing bass line and propulsive drumming are paired with anthemic hooks and Härdig's sultry vocals".
News 31.03.2016
NEW MUSIC: Sofia Härdig has released the her new single which appears on her forthcoming LP And The Street Light Leads To The Sea.
Sofia has collaborated with the likes of Sonic Youth's Kim Gordon, Pussy Galore's Julia Crafitz on Free Kitten, as well as Belle and Sebastian's Stevie Jackson. READ MORE. HEAR MORE.


News 31.03.2016
New Single STREETS featured in Northern Transmissions!
News 30.03.2016
Preview of new Single STREETS in The national Student! With some very nice words!
"Brash and bold, Sofia Härdig has unleashed her latest single 'Streets', a thunderous slice of experimental rock... Hailing from Scandinavia, the multi-instrumentalist clashes icy strings with a kicking drum pattern that runs consistently. Rawness spews from her passionate vocals, clear and uncaged they brood emotion... Brewing a darkness below its turbulence, the rocktronica queens finds freedom in experimenting and releases aggression with wonderful freedom... 'Streets'is noisy and cold, industrial and even brutal, but spills soul from the heart.
Let love in." See more. Read more.
News 14.03.2016
Embed.spotify.com/?uri=spotify%3Aalbum%3A5kgRPB0WTHMVqhigxPjLLX
News 14.03.2016
Sitting Still featured in French radio! "A dim, dynamic and
hypnotically intensifying tonal vortex" RKC - Radio Kaos Caribou. HEAR MORE.
News 10.03.2016
Oh YEY! The Album is here! to be released 28 october! EP will be released 29 April!
John Essing Per Svensson Lupo Manaro Damian Press Solaris-Empire
Photo: Emma Gunnarsson Mask Richard Szedelyi
News 09.03.2016
Ah wow sitting still nr 1 In Aural Delights 170 Podcast! Some alltime favourites
in there too as The Fall, John Cale! Some good stuff! Honoured to be in it!!!
READ MORE.

News 08.03.2016
New Single Sitting Still featured in WithGuitars!
READ MORE.
News 08.03.2016
My Spilt Milk 15. "Sitting Still" - Sofia Härdig: Swedish multi-instrumentalist Sofia Härdig
recalls early '80s post-punk with this slightly frenetic, edgy rocker, but you can hear a
Sonic Youth-influenced guitar haze deepening the sound. Härdig has worked with Kim Gordon
and is upfront about the debt the song owes to SY, as well as The Pixies and Le Tigre.
The album Sitting Still is due out February 26. READ MORE.
News 07.03.2016
Sitting Still in Joyzine UK radio show. In good company with Nirvana and Tom Waits among others...
Yesterday's Joyzine Radio Show with guests Electric Trees is available now as a podcast from Croydonradio.
News 01.03.2016
Some very nice words on my uppcoming release from US Kevin Renick in ZACHARY MULE
"It's not easy reviewing an artist as important as Sweden's Sofia Hardig… Few..."

News 28.02.2016
Sitting Still featured in mumore!
News 27.02.2016
Great review in The Wandering Lamb!!! "With everything at 11 from the opening second, Sitting Still is a punchy offering of post punk, no wave influenced energy that will make it's mark wherever it's heard. Sofia's commanding vocal backed by an angular, frenetic guitar sounds and a tight as f*&# rhythm section will hopefully be getting her some serious attention in the blogisphere pretty soon."
New single featured in RebelNoise.com!!!
News 26.02.2016
Great review in Soundslide of new single! READ MORE.
News 24.02.2016
For ColoRising Mixes 22, multi-instrumentalist, singer, composer and songwriter Sofia Härdig has curated an INCREDIBLE selection of punk, krautrockingle 'Sitting Still' is a peek through the window of what's next to come. READ MORE., noise, electronica and more. The Swedish artist has collaborated with the likes of Kim Gordon of Sonic Youth and Pussy Galore's Julia Crafitz. Härdig's music is experimental, racing, unafraid and unapologetic. With a two-part EP series landing titled 'The Street Light Leads To The Sea', her latest...
News 23.02.2016
Sitting still in rotation at Stockholm College Radio! Tune in!
News 22.02.2016
Sitting Still song of the day at Sonic Ziggy!!!

News 20.02.2016
More praise!!! 'Sitting Still' is a blistering, wall of sound, rock'n'roll, two and a half minute, blow out. Guaranteed to remove the most stubborn cobwebs, if you need a wake up call that works, this is it. Beehive Candy

More US attention!!! Quirkyny Chick
Sitting Still Featured in music injection!!!
Music Injection
"Rocktonica Queen" New single in
Music&Riots Magazine
!!!
MusicAndRiots

News 19.02.2016
Great review of new single in Nooga!
"Her music is strident and infused with a natural punk attitude and riotous rhythmic sensibility. Her voice casts a bewildering spell as the music crashes down around you. Luxuriating in post-punk's roiling waters, she treads out further than many of her astringent peers and finds an entirely new noise out there in the deep… underneath the noise is a melody that just won't leave your head— her ability to pair the ragged sounds of her music with an unforgettable melodic precision is exactly what keeps her two steps ahead of anybody else who happens to be treading these waters….. You'll be covered in sweat and grime by the time the song ends, and you'll absolutely be anxious to do it all again immediately." Nooga
"the rocktronica queen of experimental music" New Single feautred in
Screaming

G

uitars
Great review of new sinlge in
ColoRising
!!
'Sitting Still' by Sofiahardig is energetic and all-out magnificent! Härdig's latest single 'Sitting Still' bursts at the seams with explosive, raw energy. Like a heavy blow to the chest, there is a sonic punch that lands with sheer force, built around raging guitars and thunderous drumming that is truly an exciting delivery."
ColoRising

News 18.02.2016
Zero Magazine gillar Sofia Härdigs nya singel! Zero Magazine
"All friends of talented, swedish electronic/Indie got something to look forward too" ZeroMagazine
New Single featured in Skopemag!!! Skopemag
Great review of first single in Bucket Full Of Nails!
"A sharp knife inflicts no pain. A properly-honed edge enters and exits before one knows the damage is done. Like said metallic instrument, Sweden's Sofia Härdig cuts deep on "Sitting Still." BucketFullOfNails
Great review! "It underlines the strong power of her voice and the impetuosness of the sound" SonOfMarketing
Listed in Aural delight among Fascinating things. "Girls with guitars making lots of noise, more of if say I…. Bobonscr
Belgian attention for new single! ConcertMonkey

News 17.02.2016
More international press! New Single in Magic Monster! Magic MonsterRecords
More UK attention! "Swedish songstress Sofia Härdig releases her impactful new single 'Sitting Still'. The multi-instrumental Sofia Härdig is the latest example of another world class Scandinavian export... " TurksAndUnderdog
The New single is hitting UK "Stylishly delivered with controlled fury and a sense of purpose, "Sitting Still" is breakneck, Punk Rock noir and the new single from Swedish experimental artist Sofia Härdig." TheAutumnRoses.Tumblr

News 16.02.2016
Premiär av Sofia Härdig nya singel "Sitting Still" från Solaris-Empire på HYMN. HYMN.
Premiär spelning av första singeln SITTING STILL från kommande albumet på HYMN! Enjoy!!!! John Essing Per Svensson Damian Press Solaris Empire. HYMN

News 15.02.2016
US attention!!! "great sense of urgency in this new SOFIA HÄRDIG track" in It's a trap.
2015
News November 2015
Sofia played with Lydia Lunch: Medusa's bed; Lydia Lunch, Zahra Mani,
Mia Zabelka on 17.11.2015 @ 20:30 Mayhem in Copenhagen, Denmark.
Sofia sung with Lydia as well as perform a solo set. READ MORE.
News February 2015
Sofia playing with Mia Zabelka and Audrey Lauro. Mia is currently collaborating with Lydia Lunch
as the project, medusas bed. So this collaboration is very Exciting. Audrey and sofia have
collaborated in the past and kicked off like New Wave Punk! So look out for this!
News January 2015
This year Sofia got the honour to write an annual review for the Swedish music magazine SOUNDOFMUSIC.
Read about her crazy hectic and fun 2014 in her own words!


Sofia Härdig is shooting a video in Berlin Januray 2015 with video maker Jean de Oliveira.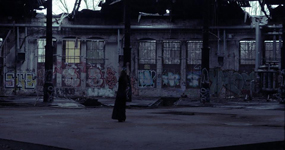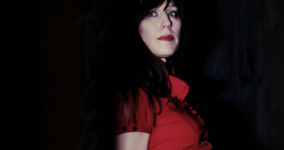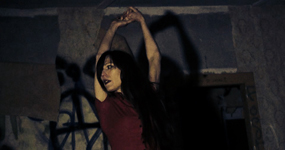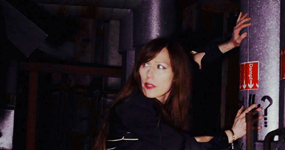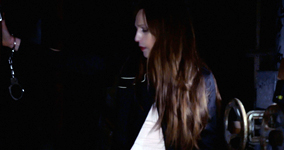 Sofia guest in Susann's Show Radio Impala Berlin. One hour long interview with Sofia and 9 songs
of her played. Some interesting unreleased material! 09.01.2015 @ 7 pm and 11.01.2015 @ 11 am. READ MORE.

News December 2014
Interview in Solaris Empire Lounge Radio Impala Berlin 26.12.2014 and 28.12.2014. READ MORE.


Listen to interview on Radio Impala 07.12.2014.

News 12.12.2014
Sofia Härdig Rewarded with The STIM grant at a Cermony, The STIM House 12.12.2014.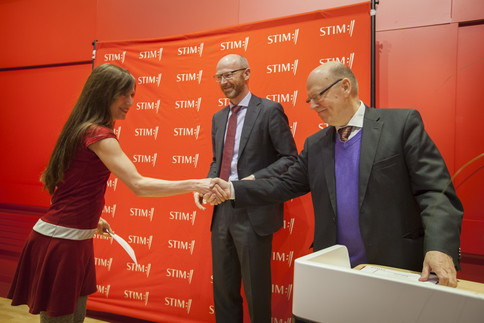 News 25.09.2014
Sofia Härdig has gotten a RANK funded tour in Sweden this autumn with two Bristol musicians.
She is also touring England, Belgium and Germany for a couple of shows this autumn. Look out for news on these shows!
She is among other things playing with John Tilbury from the legendary English group AMM at Malmö Modern Museum 30th October 2014.
READ MORE: FrimSyd.se + ModernaMuseet.se
The Next upcoming show is at The Cube Bristol UK 24th October 2014. READ MORE: CubeCinema.com
Together with Conquering Animal Sound
Two new records: One is in the making at the moment.
2015 will be an exciting year with lot of releases.
Sofia Härdig Featured in Radio Impala In Germany.
Radio FM interview Germany, one hour interview with Sofia LiSTEN MORE: Reboot.fm
Berlin Soup Catalogue "Sofia Härdig Sweden's best-kept secret"
R
egarding upcoming gig 29

.0

1

.2014


Brötz
,

Gothenburg

writes

:

"super

duo

Nilsson

/

Härdig

takes the stage

.

Per-Anders

Nilsson

and Sofia

Härdig

are

two

giants

in electronica

and


free improvisation

here given

free rein.

A must for anyone

interested
in

the latest in

electronic

impro

!"


News 26.09.
2013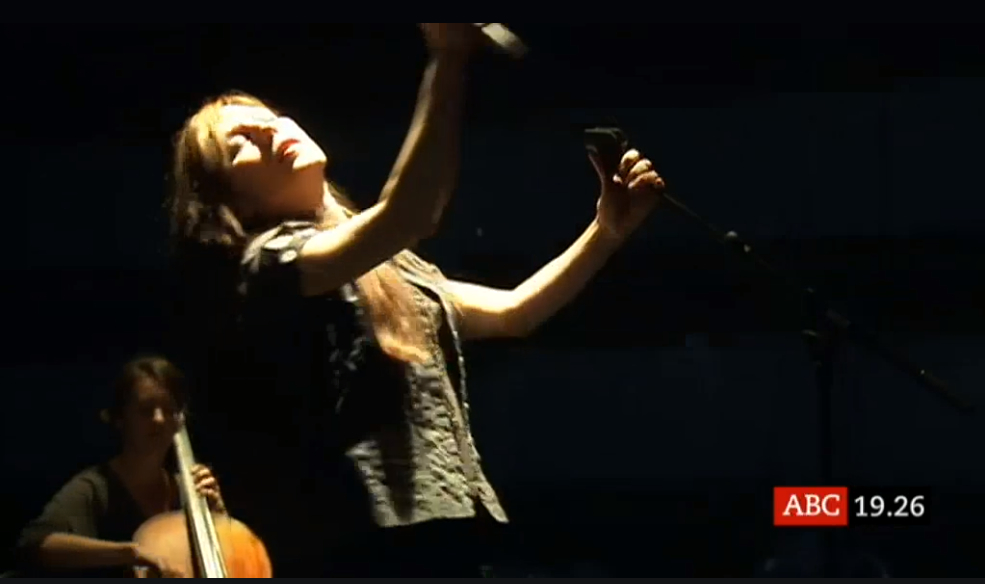 Sofia
H
ä
rdig
in
Swedish
TV
N
ews
ABC

Video Interview Berlin Ä: YouTube
News 13.04.2013
One hour interview with Sofia in German Radio by Michael Freerix Reboot.fm Listen
News 25.03.2013
Sofia Härdig secret guest at WE ARE INDIE SH*T Slagthuset in Malmö 30.03.2013
amongst the other guests e.g. Stevie Jackson from Belle and Sebastian. READ MORE & BUY TiCKETS.
News 21.03.2013
Sofia härdig interview in Radio Eins. READ MORE.
News 14.03.2013
Live interview with Sofia Härdig in Radio Eins 19:00-19:25 right after soundcheck and right
before gig at Schocoladen Berlin 20:th of March 2013. Stay tuned at RadioEins.DE FM 95,8 MHz.

News 14.03.2013
Berlin Schocoladen Wednesday 20:th of March 2013, full band line up! Sofia is on stage 20:30.
LoFi Lounge w/ Almost Charlie [DE], Fabrizio Cammarata [IT], Sofia Härdig [SWE].

News 09.03.2013
Great new Review in Nordische Musik!
"THE NORM OF THE LOCKED ROOM" is from the beginning to end
an excellent contemporary, and what more: timeless edgy rock album! [...]
The boring days are yesterday!" READ MORE.
News 07.03.2013
Collaboration concert with Sofia Härdig and Lauren Hayes confirmed at Inkonst, Malmö 4:th of April 2013.
Last time this dynamic duo played to gether it was for Sold out house at Inspace Edinburgh.
We are now happy to confirm they will do an exclusive concert in Sweden. READ MORE. See Poster, PDF.
New fantastic review in german Melodiva!
READ MORE.
News 22.02.2013
Nice Sofia Härdig Bio in german by Laut.de
READ MORE.
News 20.02.2013
Big interview in Music Stage with Sofia Härdig published today;
"A moment with Sofia Härdig" READ MORE.
News February 2013
Lovely review in Laut.de
"The Norm Of The Locked Room is a dark,
almost hypnotic album that takes you into a world of its own." READ MORE.
News 15.02.2013
Great new review by german Jazz Dimensions. READ MORE.
4 stars in Weistzeit! "One could try to make associations to orther artist,
but let this stand as a product of Sofia Härdig. This is so perfect!"
READ MORE.
News 27.01.2013
Playing at Göteborg International Film Festival. This morning Sofia was interviewed by a german radio station.
Coming up soon! Lot great reviews and interviews and radiorotation coming in from Germany. And today Nordic
Vibrations is broadcasting another interview with Sofia plus my 45 minutes playlist of music. You can listen
to it online from their website. Last night Sofia played 4 hours in the performances "I sprickorna" and
playing the last Malmö show of the performance today between 16 and 20 at Garaget!
News 24.01.2013
Tonight premiere I sprickorna at Garaget in Malmö! Tomorrow playing at the opening party at
Göteborg International Film Festival at Pustervik! At 23:00 when Sofia play the VIP party opens
also to the public! So all of you in Gothenburg comy by! Its going to be a party to remember!
News 23.01.2013
More press today! Anna Westers interview with Sofia in Djungeltrumman Göteborg regarding the gig at the
opening of Göteborg International Film Festival this Friday. "people try to explain what I am doing,
but I am only doing the music I want to hear myself".
"Dark and hypnotic ...unusual and great!" ://Albumcheck De
READ MORE.

News 23.01.2013
Article in Sydsvenskan today on the work of the cracks "I sprickorna: "Dance meets voice in test of strenght" READ MORE.
Review in Lie In The Sound De
"The Swede Sofia Härdig has succeded with her new album The Norm Of The Locked Room
it's downright delicious... Those who are looking for something exiting and different
can't be served by anyone better then Sofia Härdig"
READ MORE.
News
Interview with Sofia by Anna Wester in Djungeltrumman Göteborg
"people try to explain what I am doing, but I am only doing
the music I want to hear myself" READ MORE.
News 18.01.2013
Big interview in ZERO by Johan Arenbo READ MORE.
News 18.01.2013
The Norm Of The Locked Room get great review in German Titel Magazine and are reviewed next to Lydia Lunch [!]
"…The result is as dark as hypnotic and emotionally it belongs in the Berlin of the 80s. Einstürzende Neubauten
and Birthday Party, Krautrock reverberation, malaria and Anne Clark are in the air. A particular love for the
dark and a big lust for experimenting and still very good and enjoyable!"
News 17.01.2013
The CD:s are here! The Album was released on vinyl only 5 dec. Now the CD:s are here!
More good News Radioeins show about Sofia was broadcasted again yesterday! It's been
recorded and keep an eye out for it coming up! Playlist Radioeins
News
Tuesday 15.01.2013 and Wednesday 16.01.2013
RADIO EINS ONE HOUR SPECIAL on Sofia. READ MORE.
News 15.01.2013
Tonight there is a special about Sofia's album THE NORM OF THE LOCKED ROOM in Radio Eins,
one of the best and most important radio stations in Germany at 23:00.
Just follow the link to listen online! LiSTEN.
News 10.01.2013
Preview tip in Whiskey and Soda READ MORE.
News 07.01.2013
The Norm is being picked up and played by
D
eutschland

r

adio

News
07.01.2013

R

elease dat
e for the album The Norm Of The Locked Room
in Germany will be on Friday 01.02.2013.
News 03.01.2013
Interview in Radar Magazine out today!
"I was a bit like a mad scientist!" Sofia Härdig describes her work with her
new album which was released on December 5. Electronica / noise-singer who has
been called Sweden's most well-preserved secret has for more than a year cut,
glued and pieced together an album that have met a very positive response. READ MORE.

News 23.12.2012
Interview in Rockfoto
"Sofia Härdig has in just a few years carved out a niche of her own in the
Swedish music landscape."
READ MORE.
News 20.12.2012
Big praising review in Sound Of Music "Her best. When is it time
for this consummate, seeking musicians to be known as she deserves?"
READ MORE.
News 14.12.2012
Cover in Göteborgs Fria 14.12.2012; READ MORE.
News 13.12.2012
• Hoffa Music Blog writes about the release party tomorrow
Friday 14.12.2012 "definitely an album more should discover
[...] it'll be a gallant evening!" READ MORE.
• Gothenburg nonstop interviewed Johnny
Essing about Sofia Härdig. READ MORE.
News 12.12.2012
• PLAZA number 1, 2013 Read PDF.
News 11.12.2012
• This Friday 14.12.2012 it is time for the Stockholm
Release party! Here with a smaller line up Sofia Härdig
and John Essing! After the gig there will be crazy
dancing to Music Box the band / Club Christian
Gabel and Calle Olsson.
News 07.12.2012
• NWT interview; READ MORE. Read PDF.
News 06.12.2012
• UppsalaTidningen; READ MORE; Page 1, 23 + 24. Read PDF.
• Interview in Swedish Radio Uppland, Sofia Härdig -
rock star who works nine to five Listen. READ MORE & LiSTEN.
• Interview in Skånes Fria "I get hooked on
whats not perfect". Read PDF:s; Intro. Story.
• Interview with Sofia in Direkt press Göteborg
"Sofia Celebrates her record release at Kolonis christmas party". Read PDF.
News 05.12.2012
• Nice review in City! They give Sofia four plus even on their front page!
"One of this years most exiting releases" ://Mattias Grenholm, CITY. Read PDF; Page 1 + 18.
• Sofia Live in Radio Uppland at 17:00-17:30 as "The Profile of The Day".
"Sofia Härdig - rock star who works nine to five" Listen. READ MORE & LiSTEN.
• Interview with Sofia in MalmöKanalen at 12:00.
• Lokaltidningen Malmö; READ MORE. Read PDF.

News 04.12.2012
• Review in City Malmö Read PDF.
• Now we can reveal that Sofia is playing with her band at Gothenburg
International Film Festival Opening ceremony After Party at Pustervik 25.01.2013.
• In relation to the release The Norm Of The Locked Room tomorrow Wednesday 05.12.2012
The Music Magazine GAFFA asks Sofia to put together a special
playlist for them of some music she likes... Enjoy! READ & LiSTEN.
• In addition to the Magazine Gaffa, The paper City is also
interested in Sofias music taste and asked her for a special list.
Published in todays City in relation to the album release
tomorrow [5.12.2012] So here comes another List! Read PDF / TiFF.

News 03.12.2012
• Interview with Sofia in MalmöKanalen at 12:00 Wednesday 05.12.2012.
• Tunigo writes about the release of Sofia's
new Album and the gig in Stockholm READ MORE.
• Tip about the release of the album The Norm Of
The Locked Room in Music Magazine Filter. READ MORE.
News 30.11.2012
18 minuter; READ MORE. Read PDF: Page 1 + 4.
News 23.11.2012
• Article in Helsingborgs Dagblad News 17.11.2012 "Rock on Order"
about that Sofias performance will be sold as a piece of art at
Dunkers Kulturhus 30.11.2012. It will come in a limited edition
of 100 signed copies. Orders can be made from Multipel.

News 22.11.2012
• Release party in Malmö will happen 07.12 19:00 at Galleri Format.
The band will perform live and there will be a photo exibition,
Flying Pigs and DJ:s Lot of friends of the band will contribute
with guest appearences special happenings and performances
during the night! Located at Friisgatan 15 B, Malmö.
N
ews 19.11.2012
News 16.11.2012
• The album The Norm Of The Locked Room has been chosen the "best right now"
according to Claes Olson in Musikindustrin. It got good reviews too, Olson
describes it as "electronically processed rock" that is "experimental and
international". He describes it as dark and chronologically references the
album somewhere around the Velvet Undergrounds' magical Black Angel's Death
Song saying that it is "perfect for dark November nights." READ MORE.

News 12.11.2012
• Video Interview with Sofia done by Franziska Kuffer in
relation to her gig at Ä in Berlin 14.11.2012 See and hear more!
News 01.11.2012
•
30

.

10

.2012

The Music Magazine Gaffa is launching the release of the new
STREETS VIDEO VERS

i

ON. Making it

T

he

V

ideo of

T

he

D

ay.
Th

is

video is done by
Johannes Stjärne Nilsson

,

one of the men in the duo behind the film Sound Of
Noise and the legendary short film
"

Music for one

apartment and six drummers

"

.

On this special video version of the song Streets, Sofia is performing solo.
Gaffa is giving it good reviews "very hypnotic and compelling" Have a look!
Gaffa.se/nyhet/66021 The single will be released 19.11.2012.

News
22.10.2012
•
Interview with Sofia broadcasted by Swedish
R
adio
Program
2 Ström

W
ednesday 24
.
10
.2012
at 21:30
.
Listen more!
News 12.09.2012
• Sofia will do a cooperation with Lauren Hayes in Scotland in
October, as well as a tour in Germany in November.

News 08.09.2012
• Confirmed that the Album The Norm Of The Locked Room will be
released on Solaris Empire in Germany, Switzerland and Austria.

News 07.09.2012
• Release date for the New Album The Norm Of The Locked Room
is confirmed 5:th of December 2012 on Margit Music
News 27.08.2012
• Release of The Single and Video The Norm.

News 16.08.2012
• German Tour is being booked for October–November. Also
dates in Glasgow and Edinburgh to be confirmed in October.

News 25.07.2012
• Norberg Festival is being sold out and
Sofia listed among the Top Names Hngr.SE

News 23.07.2012
• Sofia Listed together with Bill Drummond as
one of the Top 8 to see at Norberg Festival.

News 20.07.2012
• Sofia has a week of Recidency at EMS Stockholm
[Elektronmusik Studion, Stockholm] Composing new
Material for a special Solo Performance at Norberg Festival.

News 26.06.2012
• Premiere Gig for The New Live Band in Sweden, Skånes Konst, Bragegatan 17, Malmö,
Tuesday 3:rd of July 2012, 21:00. R. Stevie Moore plays also!
News 25.06.2012
• The Single and Video "The Girl In The Window" gets great
reviews in Hoffas Music blog; Sofia continues her Journey towards Nirvana

News 25.06.2012


Release of the second single with video "The Girl In The Window"
from the forthcomming album The Norm Of The Locked Room.
Video concept and cutting Stefan Sundlöf.
Filmed by Kate Erhardhtin, Berlin.
ViDEO: Youtu.be. LiSTEN: Spotify. BUY: iTunes.


News 04.06.2012
• The Single Low And Slow from The Forthcoming album The Norm Of The Locked
Room gets brillant reviews; "Sofia Hardig delivers a Michelin starred recipe
here on the basis that 'less is more' and if this starter dish is anything
to go by, her forthcoming album is going to be one of this year's great banquets
of contemporary European music... Low and slow is shockingly good."
://Steve Racket, Baltic Briefing ://Steve Racket, Baltic Briefing FULL REViEW.

News 24.05.2012 MAYHEM NEWS LETTER
• BOST-X feat Sofia Härdig; Per Buhl Acs, Jørgen Teller, Bruno Ferro
Xavier da Silva, Tomas Ortved, Jørgen Teller & Bruno Ferro Xavier
da Silva started a duo-co-lab autumn 2009 - and loads of great
visionary nights later it dawned and culminated in the creation
of a crazy mad-star-band with the two danish veteraniosos Tomas
Ortved [Sort Sol, Alive With Worms] and eternal mad punk-singer
Per Buhl Acs [No Knox & Cyklon AntiCyklon] plus mr. Ron Schneiderman
[Sunburned Hand of The Man]. Sofia Härdig has been called Sweden's
best-kept secret. She has worked with musicians from The Hellacopters,
bob hund, Free Kitten, Bordoms and OOIOO. And Musicians from the free
improv scene as Mats Gustavsson, Dror Filer, Yoshimi and many more.
She has been hailed as both an "electronica queen" and "the next
girl in experimental music". She has had double-page spreads in
international press, and the word is that it's just a matter of
time before she will become a household name amongst the rock
aficionados. In Denmark the press is already saying that Sofia
gives new hope for the Swedish rock scene!

News 18.05.2012
• Interview of Sofia as feautured artist and article in Metro. Read PDF.

News 10.05.2012
• The single "Low And Slow" from the forthcoming album
The Norm Of The Locked Room is feaured and get good
reviews in Hoffas Music Blog; Read PDF.

News 07.05.2012
• Release of the first single "Low And Slow" from the
forthcomming album The Norm Of The Locked Room on
Margit Music! features John Essing [Bob Hund]
James Welburn [Tony Buck].
LiSTEN: Soundcloud, Spotify. BUY: iTunes.

News 09.05.2012
• Sofia is booked to perform a solo show at Norberg Festival.
27.07.2012 Sofia Härdig will represent Fylkingen at
their showcase at Minerlaven.

News 01.05.2012
• Lots of new gigs booked check out in The GIG section. Among them
Sofia and the new live band is booked to perform together with the
Legend R. Stevie Moore in Malmö 03.07.2012
• Currently working on new album featuring Musicians John Essing
[Bob Hund], Henrik Svensson [Doktor Cosmos], Per Svensson [Freddie
Wadling] and more... RELEASES: Singles; May + June + July. Album; August 2012.
• Sofia has started working with The Ghettoblaster Ensemble
22.04.2012
• Sofia performs with the Legendary Ikue Mori and Lotte Anker at Skånes Konst, Malmö.
20.04.2012
• Sofia is invited as DJ at Inkonst Malmö at
the concert with Kevin Drumm & Thomas Ankersmit.
16.04.2012
• The live band has gathered for their first rehearsal and it sounds great!
The very fine line up is Jörgen Teller, John Essing,
Knut Finserud, Per Svensson and Sofia Härdig.
16.03.2012
• The Piece GULP that Sofia has done together with
the Artist Emma Gunnarsson has gain attention and good reviews.
• The Swedish Newspaper "Helsingborgs dagblad" thought that Emma's
and Sofia's pieces were the strongest at the Exibition "More Passion"
at Dunkers Kulturhus. Also The Newspaper "Sydsvenska Dagbladet"
had nice things to say about their piece GULP.

16.03.2012
• "The appropriation is strong. In the obscure halls hovers a match
charged with pain and longing. Sofia Härdigs voice and music belong
together with Emma's video, in which skin, throat and moisture mixes
with the warm, sad song, and abstract thumping electronics. Together
the belief of the passions skinless vulnerability, where the wound
and opening are two sides of the same feeling."
SVENSKA: "Anslaget är starkt. I de dunkla salarna svävar en stämma
laddad av smärta och längtan. Sofia Härdigs röst och musik hör ihop
med Emma Gunnarssons video, där hinnor, svalg och fukt blandar sig
med den varma, sorgsna sången och abstrakt dunkande elektroniken.
Tillsammans gestaltar de passionens hudlösa utsatthet,
där sår och öppning är två sidor av samma känsla."
://Thomas Millroth, Sydsvenska Dagbladet
16.02.2012
• 18:00-22:00 opening of the exhibition More Passion at
Dunkers Kulturhus, Helsingborg. Sofia has done music for
artfilm GULP by Emma Gunnarsson. Sofia will also do
a live performance piece at the opening.
January 2012
• US Premiere of the documentary "Stekta Sparvar"
by Anna Wessman and Nilsmagnus Sköld.

2011
10.08.2011
• Swedish Radio P4 makes a live cast from Det Magiska Trädet
://Sveriges Radio
• 04.08.2011
Article about Det Magiska Trädet ://Sydsvenskan
• 30.06.2011
The English Baltic Briefing On Sofia Härdig.
Spring 2011
• "Expect an explosion of inteligently crafted sounds from
Sweden's Sofia Härdig in the Summer. She's working on a new
album - and the only thing we know is to expect the unexpected
from a musician whose artistic fire burns as deep as her orginality."
Interview with Sofia in SKAP Magazin's spring Issue.
The Magazine for Swedish Composers of Popular Music.
://SKAP-nytt [PDF]
Week 19, 2011
• Interview with Sofia in Trelleborgs Allehanda "Sofia Härdig has with
her dreamlike electronic rock won the hearts of the music press."
://E-pages.dk
• Sofia is asked to make beats and sounds for some tracks on Lotta
Wenglen's new album. A little instrumental piece called "Thanks".
Made out of Sofia's noises and beats got attention and good
reviews in Sonic Magazine and was compared to Kate Bush.
Sofia is asked to write poems for the Patti Smith Exibition in Västervik.
Her piece gets very well received. And is exhibited in an own stand and
is in the news letter for the exhibition.
12.11.-13.11.2008
• One hour special in P2 monitor. Erik Mikael Karlsson went to Berlin to interview Sofia. Meet Sofia
Härdig - Swedish sound-artist, singer och musician with a background
in both heavy rock and improvised music. Sofia is just about to
release her new album "Dream" with her personal barb-wire
electronica! Listen to the program on the net: ://P2 monitor
06.11.2008
• The third single RENAMED from the album DREAM was released.
Listen here! ://Renamed •
After the release of her last
album "The Need to Destroy" Sofia sets of to Berlin to
work on her next album "Dream". There she created her own
unique soundlandscapes isolated in her studio and during
her nightly excursions through the city. It
'
s hot, tight
and intensive, raw music from one of Swedens best voices.
Sofia Härdig's fullenghts album "Dream" is a shimmering
pearl full of stories and impressions. Naked and near,
intensive- the beautiful and fragile is crushed against
the hard and the raw. "Dream" stretches over cool, sharp,
sexy electronica, heavy beats and daring soundlandscapes.
Sofia was rewarded with by the Swedish artcouncil for
her album Dream with a working grant.
05.-11.01.2009
• Sofia was guest blogger for one week in Backstage-bloggen.
21.11.
• Radio interview and live gig "Pluto is guested by the electronica
queen Sofia Härdig who will preform a couple of songs live in the
studio. Her new album dream is cool sharp electronica with heavy
beats an daring soundlandscapes." ://Pluto.
18.11.
• Radio interview. ://Eskilstuna Radio.
09.03.
• Radio interview. ://P2 Monitor 9-10 pm Wednesday.
03.03.2008
• WHAT IT WAS From the upcoming album Dream WHAT IT WAS is the first
single from Sofia Härdig's upcoming, fourth album Dream. After she
dedicated herself increasingly to synthesizers, programming and strange
sounds on her last album The Need to Destroy , Sofia continues, on the
follower, even more precisely with harder, electronical, industrial noise.
What It Was is a combination of facinating and captivating sound landscapes
and catches the listener with Sofia's distinctive, thrilling and unique voice.
On the single are as well two other jewels from the upcoming longplayer,
the marvelous Renamed and Million Years. The single is featured in Kalejdoskop
://Swedish Radio P2.
12.12.2006
• Sofia has finished working on her comming album and watch out on this side
for news about it. The New album was written recorded and perfomed by Sofia
in Berlin. It is an astonishing album. A shimmering pearl, beautiful and raw.
Sofia has been rewarded with the STIM grant for her album The Need To Destroy.
© June 2011–April 2023 Sofia Härdig & Martin Thörnquist.