2019

12
.04.201

9
So Saturday 3rd May 2019 it's going to be a party! I am playing at Inkonst in Malmö. SMiSK and L.T. Fisk are playing as well! What a night!! Also, it will be the release of the first single SiLENCE from my upcoming album! John Essing Guitar, Anne Marte Eggen bass, Knut Finsrud drums, Martin Rössel Piano. And me vocals, guitar, synths, percussion, and production. Mixed and mastered by Joakim Lindberg. Photo by Mimi Svanberg. READ MORE: LiVE...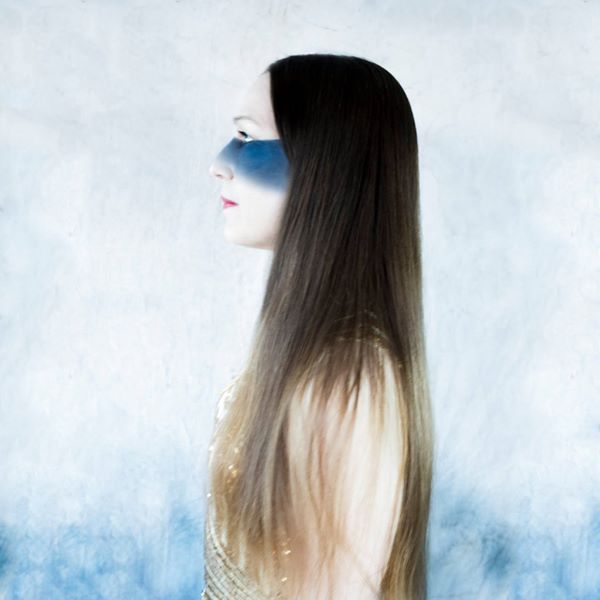 09.01.2019
Working at the finishing mixes with Joakim Lindberg and it turns out so good mister John Essing himself can't help but dance! Look out for a new album coming out this year! Anne Marte Eggen bass Knut Finsrud drums Martin Rössel piano John Essing guitar. And me I am all over the place; voice, guitar, synths, percussion, arrangements, production. #Hansi Friberg.
02.01.2019
What is she building in there? I've been pretty quiet here the last couple of months. I've been locked into the studio day and night in the making of a new album. Listening back to the first couple of mixes. And yes it was very worth it! Look out for a new release coming this year that I am very excited about! It sounds ooooooohhhh #John Essing #Anne Marte Eggen #Knut Finsrud #Martin Rössel #Joakim Lindberg #Hansi Friberg #Elektronmusikstudion #EMS #Stockholm.

2018
15.11.2018
MY WEEK in She Makes Music! Mystic Sons Birds Will Sing For You #Solaris Empire #Solaris-Empire #John Essing #Hansi Friberg #Broken Silence SheMakesMusic-uk.tumblr.
11.11.2018
More German attention for the album Changing The ORder Bleistriftrocker loved HELLACOPTER! "Made in long winter nights on the computer and recorded in the studio with a handful of radiant guests" BleistiftRocker.
01.10.2018
US attention on ILLUMINATE. Featured in Skopemag.com "Sofia Härdig's radiant new single, "Illuminate," is a fitting addition to the 80's-themed Drive soundtrack." SkopeMag.
19.09.2018
Great review of MY WEEK in international Music News"Sofia's latest track embodies the post-punk sound similar to that of The Cure and transforms it into a unique sound of her own. The track, on which Sofia's commanding voice echoes over a thickly layered instrumentation of distorted guitar and electronica-inspired synthesizer, is best listened to with the volume up."
27.08.2018
"Swedish Sofia Härdig explores Darkness in creative visual for 'Illuminate'" ILLUMINATE video directed and shot by Stefan Sundlöf in Dubiks John Essing Mats Hellquist Hansi Friberg Birds Will Sing For You Mystic Sons Solaris-Empire Solaris-Empire Border Music Distribution Broken Silence. Dubiks.

19.08.2018
ILLUMINATE first out in Kirkuss Radio Solaris Empire Lounge - Radioshow Solaris-Empire Solaris-Empire Broken Silence Mystic Sons Birds Will Sing For You Hansi Friberg Bernd Harbauer John Essing #changingtheorder #sofiahärdig #jarihaapalainen. SoundCloud
20.07.2018
Last nights gig at the Danish embassy was fun! Thanks to everyone that came and to Berlin Soup! Now I am on my way to Bremen to play at the lovely elo.bar tonight! Looking very much forward to seeing the crew att elo bar again! . Facebook
21.06.2018
Great review in Crack Magazine UK "This Swede has collaborated with everyone from Grammy Award winners The Hellacopters to Yoshimi from Japanese noise-rockers Boredoms and is noted for pushing the experimentation envelope. And she's pushing it on her new album, but still doing what she does best and that's combing electronica with plenty of rock elements with dark wave synths imbued with plenty of judder. And she's just as happy slowing the pace and upping the atmospherics as she is ramping up the BPMs." READ MORE.
18.04.2018
The CHANGiNG THE ORDER Tour started 18 April and goes on all through the summer. Check LiVE/GiGS for tour dates!

26.01.2018
New Single out today; iLLUMiNATE: Amazon | AppleMusic | iTunes | Spotify

09.01.2018
iLLUMiNATE single out 26.01.2018. Produced by Jari Haapalainen, Cover by; Johannes Stjärne Nilsson. Photo by; Jessica Nettelbladt.

NEW SINGLE OUT 26.01.2018. iLLUMiNATE. produced by Jari Haapalainen. Cover by Johannes Stjärne Nilsson. Photo ny; Jessica Nettelbladt Lejoni Produktion. Birds Will Sing For You Mystic Sons. Solaris-Empire with Sofia Härdig, Solaris Empire, Jessica Nettelbladt, Johannes Stjärne Nilsson and Lejoni Produktion.